Last week some of our IoT global connectivity experts attended an open day at the Hewlett Packard Enterprise (HPE) IoT Customer Experience Lab in Geneva. As we expand our IoT customer base, of course it is useful to know what leading vendors are up to – and learn from their experiences so we can continue to improve both our IoT service and our multi-network global IoT eSIMs.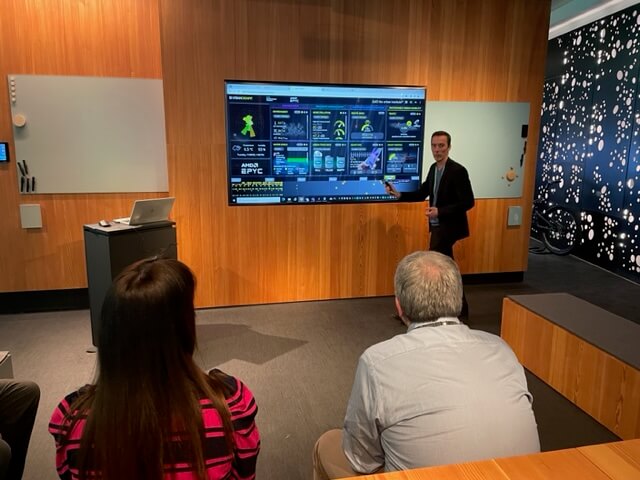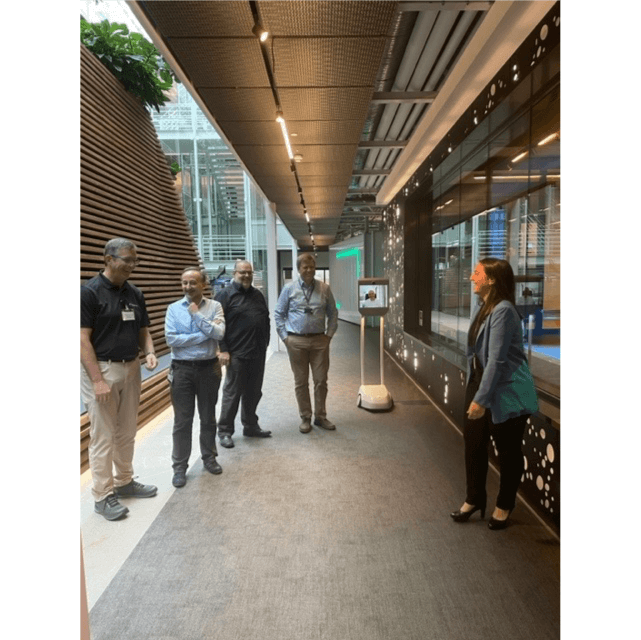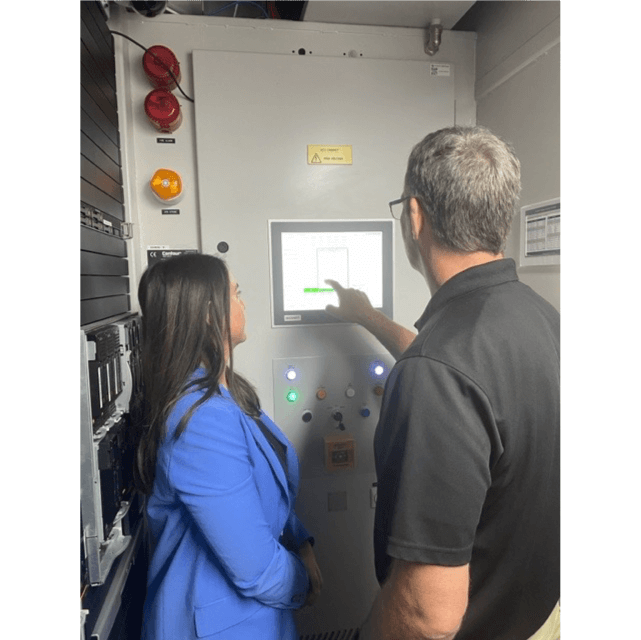 The HPE IoT Lab opened in January 2019 to
"provide a collaborative environment to conceptualize, develop and test advanced IoT and edge-to-cloud solutions that drive business outcomes"
"help customers capitalize on the vast amounts of data generated by devices, machines, assets and sensors at the edge"
HPE discussed its cloud platform, Green Lake, "the open and secure edge-to-cloud platform you've always wanted" and "a self-service, HPE-managed platform that marries the simplicity and agility of the public cloud with the security, governance and compliance, and performance benefits of on-premises IT infrastructure."
We also looked around the Data Centre on-site and heard about HPE user cases in e-Health, Retail, Automotive, hardware production inspection and facial recognition.
The HPE team at the lab were very interested to hear about Telecom26's global connectivity and IoT capabilities. We discussed how we are helping customers from all different markets with rolling out IoT projects.
As a result, Telecom26's capabilities demo is going to be incorporated into HPE's portal for its sales team and partners.
In the near future, we will be discussing an ongoing HLR/HSS replacement project we are working on with HPE.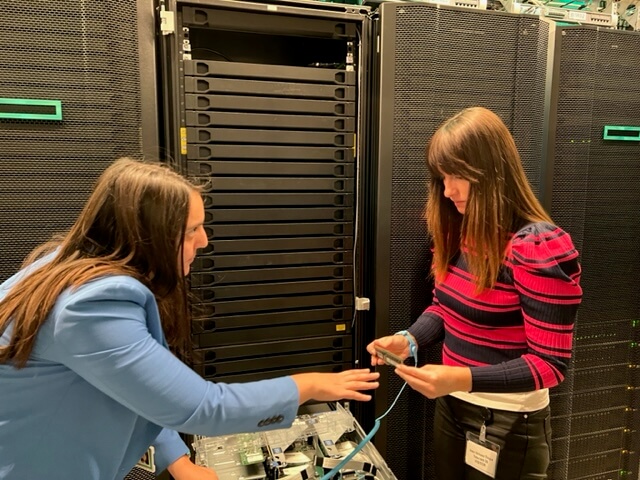 Telecom26 and our multi-network IoT eSIMs
In this earlier blog Global SIMs - why IoT devices should be shipped with them, we discussed how and why IoT projects often fail because of poor connectivity – and the advantages of shipping IoT devices with in-built global connectivity from Telecom26 provided by our global IoT eSIMs and physical SIM cards.
Reliable connectivity is key to the success of most IoT projects. And yet far too often IoT device manufacturers leave the connectivity component – including the selection of IoT eSIM and IoT physical SIM - to the end-user or agency that deploys their device - and may well end up blaming the device rather than poor connectivity for project failure.
However, when a manufacturer decides to take greater control over the connectivity of its IoT devices, it faces another challenge - it may not know where its device will end up and, even if it knows the country and can partner with a particular MNO the device's connectivity is still at the mercy of one operator with unreliable bandwidth and patchy connectivity very real possibilities.
Telecom26's Global IoT eSIMs
Telecom26 is an independent, global mobile operator offering worldwide connectivity to devices through our global IoT eSIMs.
We own our network core and operational assets leveraging relationships with more than 1100 network connections and 620 mobile operators to secure unrivalled global coverage.
We offer a full range of telecom services and connectivity options including 5G (where available), LTE-M, WiFi, private networks, 2G, 3G and 4G, as well offshore connectivity capabilities.
Our customers include enterprises, OEMs and NGOs who want a single delivery partner, cross-border solutions and network coverage that is secure, resilient and can be tailored to meet specific and evolving needs.
At the heart of Telecom26's IoT service are our global IoT eSIMs and physical SIM cards. Just one of our global IoT eSIMs and physical SIM cards in an IoT device:
Provides access to all of the networks covered by our global roaming service. That's 1100+ cellular networks belonging to 650+ mobile operators in 200+ countries.
Removes the need to worry about the coverage of a single MNO, or the existence of roaming alliances. Our SIMs automatically select the best performing network in the area, cross-border, while providing enterprises with the freedom to change SIM profiles and services with ease.
Can be customised with routing profiles built for each IoT device according to a customer's needs and budget. For example, for organisations that are more price sensitive we can ensure that our Global eSIM cards automatically connect to the cheapest service in the area.
We support all current SIM form factors, including 2FF, 3FF and 4FF – that's mini, micro and nano, as well as MFF2.
We take care of the full end-to-end lifecycle, from programming to reprogramming and all necessary updates.
In a nutshell, Telecom26 enables data connectivity, anywhere - so that your IoT SIM device can connect to the best available network, regardless of location.
You can read more about our IoT SIM service here.
And more about our global roaming service is here: https://www.telecom26.ch/network/iot-global-roaming
If you'd like to find out how Telecom26 can help your organisation to embrace the benefits of IoT SIMs, IoT eSIM, IoT Networks, improve IoT connectivity and Global Connectivity - and maximise IoT Security please contact us.