Telecom26 has been providing global and IoT connectivity to SystemOne's digital healthcare programmes across Africa, Europe and Asia for several years. You can read more about our work in this previous blog:
How Telecom26's IoT connectivity enables real-time diagnosis and treatment to help control the spread of infectious disease including COVID, Ebola, TB, Malaria and HIV.
SystemOne is a pioneer in the rollout of ehealth and mobile health solutions across the world, implementing the digital backbone for medical diagnostics, and managing the data produced by on-the-ground testing for TB, HIV, Ebola and COVID-19.
SystemOne's digital backbone enables labs and clinics to accelerate time-to-treatment for patients, which has a direct impact on outcomes. Digital information from SystemOne's diagnostic devices can also be shared with local and central governments to enable disease surveillance and mitigation initiatives in the fight against deadly and costly infectious diseases.
SystemOne recently announced that has connected 500+ diagnostic devices in 477 locations in Bangladesh in just two months. SystemOne has also announced that in 2022 it delivered its 25th million diagnostic result.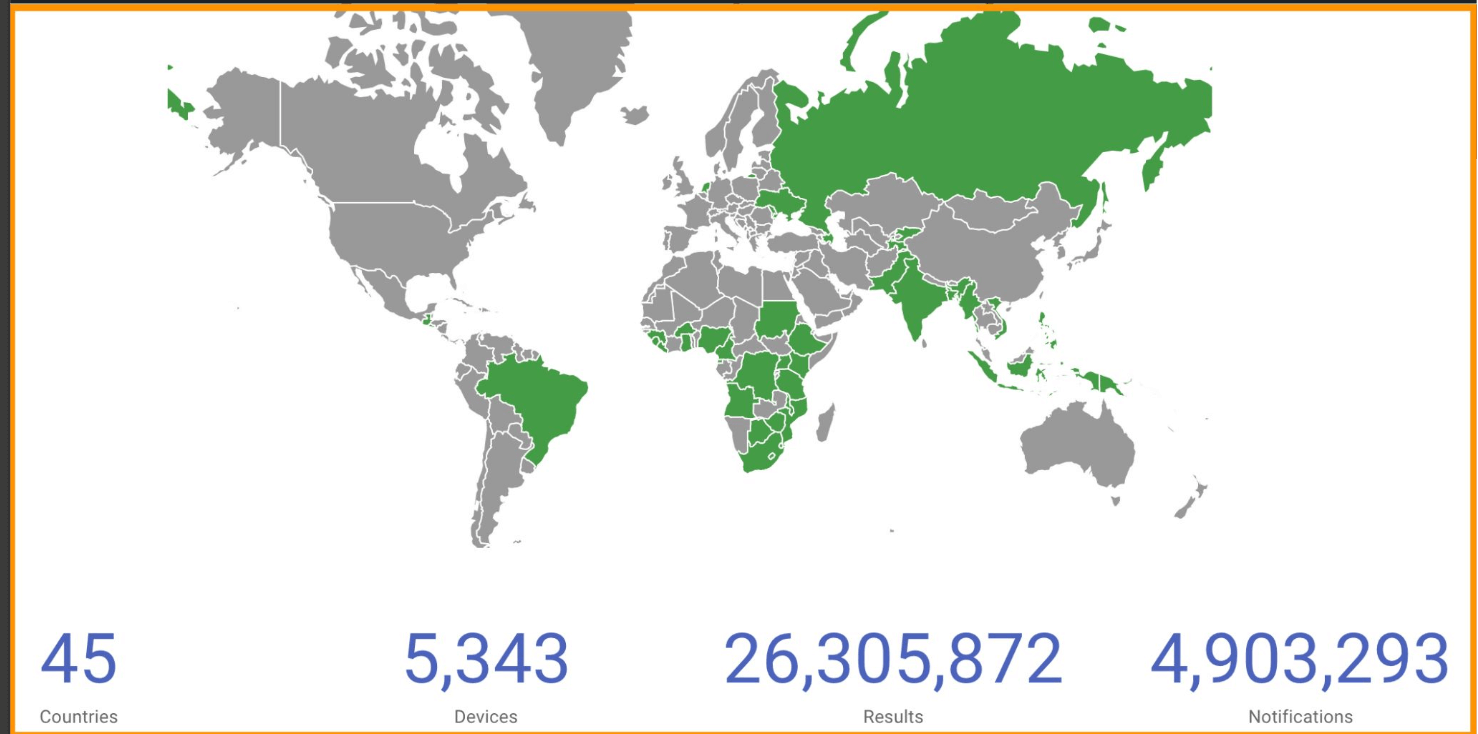 Telecom26 is proud to be the connectivity partner to help to achieve these results. In addition to medical diagnostics, operational data has helped SystemOne's users manage fleets of point-of-care medical devices in challenging places where technology needs to be robust, durable and fault-tolerant.
Together SystemOne, Telecom26 and IoT networks are saving lives across the world - and helping countries respond more effectively to outbreaks of infectious disease by identifying positive cases faster and allowing a big-picture view of disease spread across a region.
The global and IoT connectivity challenges
Unreliable bandwidth and patchy connectivity are problems encountered by e-health programmes across the world where many medical clinics are in remote areas with unreliable telecom networks.
The traditional route is to buy local SIMs to provide device connectivity. Unfortunately, this limits users to one Mobile Network Operator - and adds juggling multiple SIMs across devices to find the strongest local network to a long list of headaches for healthcare providers.
Telecom26's Global IoT SIM cards and routers were developed with the specific goal of improving connectivity in remote and rural areas. They enable devices to automatically access and switch between multiple cellular networks -- and any Wi-Fi or LANs, both in-country and across borders -- to ensure that they are using the best performing service at any one time.
Today Telecom26 provides coverage across more than 1100 network connections and 650 mobile operators in 200+ countries and territories.
Of course, any medical device can benefit from the capabilities of Telecom26's Global IoT SIM cards.
However, rather than leaving the problem of connectivity downstream, to the end-user or agency that deploys the device - who may well end up blaming the device rather than poor connectivity - wouldn't it be better to ensure devices natively equipped with connectivity, ready to go when activated in the field?
That's what you get with Telecom26's SIMs - and now, eSIM - solutions.
If you would like to see how you can simplify this part of your supply chain, why not get in touch?
More information about Telecom26's IoT Connectivity for Healthcare portfolio can be found here.
Learn more about Telecom26's global connectivity and IoT connectivity services
If you'd like to organise a video call to discuss how we can help improve the global connectivity of your team and devices when they are out and about please get in touch.
We will be at Swiss MedTech Day on June 13, in Switzerland, discussing digital health technology so if you are going too and would like to meet up please get in touch.