Our team of Maritime Connectivity experts have been discussing the needs of inland ports this week and how our Global Roaming Service can provide all their connectivity needs.
This piece titled Inland Ports: An Efficient Alternative in Inbound Logistics says that land near to ports is "pricey, scarce, and/or stuck in a web of congested roadways" and so "Inland ports can improve the movement of imports and exports, shifting time-consuming sorting and handling farther inland, away from congested seaports".
Figures about the number of inland ports in the world are not precise. However, the European Federation of Inland Ports "brings together nearly 200 inland ports and port authorities in 18 countries of the EU, Switzerland, Serbia and Ukraine".
Duisburg in central Germany, just north of Dusseldorf port, is the largest inland port in the world. It sits on the Rhine and Ruhr Rivers, some 200km from the port of Rotterdam and is part of the Trans-European Inland Waterway network.
It is also on the New Silk Road train route with 100 trains a week going to and from China – with a growing volume of cargo delivered via the connected waterways.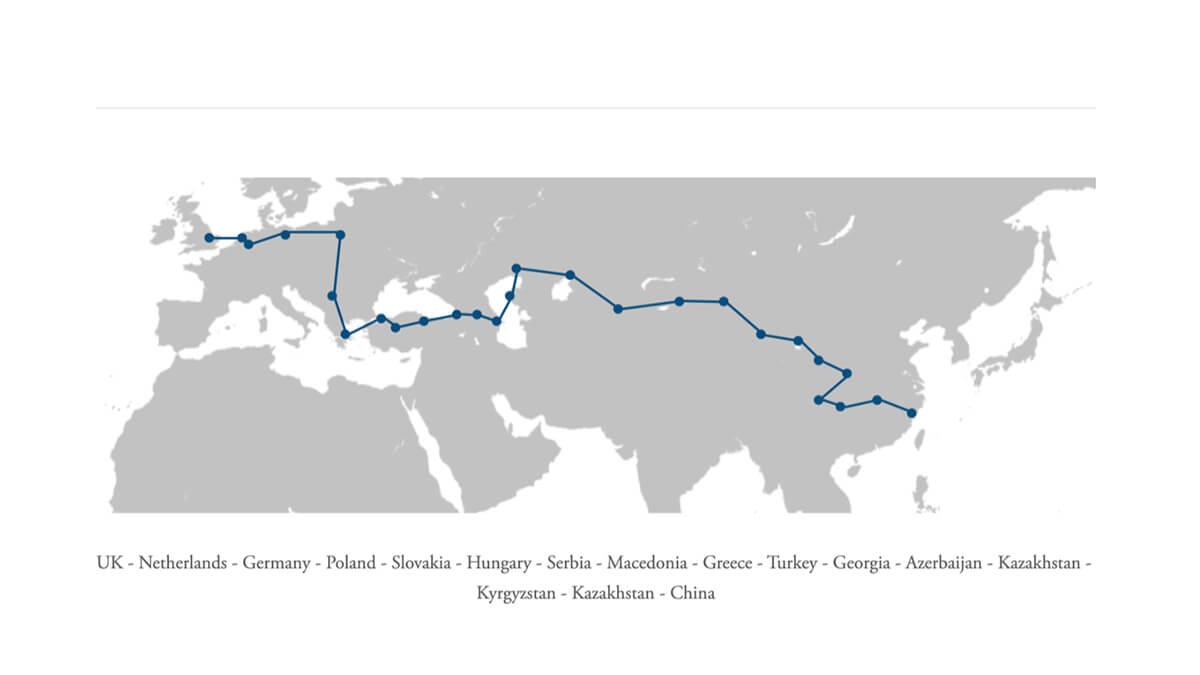 Shifting freight to inland waterways is also part of a move to reduce the amount of road journeys and adopt more sustainable supply routes. As such, goods arriving in Duisburg, can be moved to water, land or rail for onward distribution.
Moves are afoot to rollout 5G in the Port of Duisburg starting with a private 5G test field which would be used by all companies in the area for the development of innovative digital logistics and mobility solutions.
One example is how the transmission of data in real-time over 5G could improve the inflow and outflow of trucks to the terminals of the Duisburg port enabling drivers to better plan their journeys and "reduce the overcrowded rest stops on the autobahns".
And, of course, the rollout of smart containers, which we have discussed previously, will likely speed up in future years when 5G is more than a private trial.
Smart Containers will "manage the entire shipment and delivery process of goods through connectivity, cloud computing traceability, monitoring, and smart sensors". This seems ever more appealing to consumers, retailers and manufacturers as delays in global freight shipment continue.
Always-On Connectivity For Freight - Trains, Ships and Trucks
Whatever type of vessel is currently travelling to and from the Port of Duisburg, seamless connectivity will be required throughout the journey – which will likely cross multiple borders and need connectivity to multiple mobile networks. Telecom26 is a mobile service provider and a maritime mobile operator and offers always-available voice and data connectivity for vehicles of all shapes and sizes with the ability to connect to any available network.
Telecom26 At-Sea - Maritime Connectivity
Whether it's a ship travelling from China to Europe laden with containers, or a sunny Sunday on a yacht, our Global Roaming Service is all that's needed to stay connected.
These days, most cellular communication networks can provide coverage up to 40km/25 miles out to sea (without a guaranteed QoS). As most vessels tend to spend their time in-port or hugging the coast, cellular can almost always be used for both voice and data.
Our Global SIM cards combined with our router solution provides a very simple way to provide data to all onboard devices via cellular data links. By onboard devices, we mean Wi-Fi routers, container sensors, IoT networks and any system process that needs to connect to the internet, to a remote server or monitor.
Telecom26 - Our Global Roaming Service For On-Rail and On-Road
For vehicles travelling at high-speed, our Global Roaming Service is attractive as it requires only a single SIM.
Our SIMs can access any terrestrial network. Not all networks are equally available – some offer better coverage in some locations than others. And, every country has its own range of terrestrial network operators. This means that, as any vehicle or vessel moves within and between countries, different networks become available.
Telecom26 enables devices and routers to hop between different networks with ease – and benefit from the bundle pricing we offer. This means there's no need to worry about the hidden costs of global roaming.
Christmas Is Coming…
…and the team of maritime connectivity experts at Telecom26 have a special gift for seafarers of all shapes and sizes who want - and need - to improve their connectivity whilst in a seaport, an inland port, on the waterway, or out at sea.
For a limited time, Telecom26 is offering a special introductory offer for nearshore cellular connectivity. New and existing customers can sign up to our nearshore connectivity service – and get up to two months for free!
Our new paper is also a bargain - Nearshore Services A short guide to nearshore cellular services - and can be downloaded for free.
And, if you'd like to discuss how our maritime connectivity and maritime cellular communications services can support ship to shore data services, as well as crew welfare while at sea through our cellular at sea solutions, then please get in touch.