Our R&D team have been hard at work and we are delighted to announce that eSIMs are now available for Telecom26's global roaming service. These will provide people, businesses and devices with access to 1100 cellular networks from over 620 mobile operators in more than 220 countries.
Telecom26's Global Roaming Service was designed to remove several headaches for global roamers:
The limitations of relying on the roaming alliances of a single MNO
The need to switch SIM cards to access networks in different countries
High roaming charges billed by mainstream operators to their customers
Poor SLAs and customer care when using roaming networks
Whilst Telecom26's Global Multi-IMSI SIM cards are still very much available, customers can now choose the convenience of an eSIM card which can be downloaded from Telecom26.ch.
It is a straightforward process to set up an eSIM and devices are able to keep their original Telecom26 number or switch to a number with a choice of 16 country codes including Austria, Canada, Chile, France, Netherlands, Philippines, Poland, US and UK.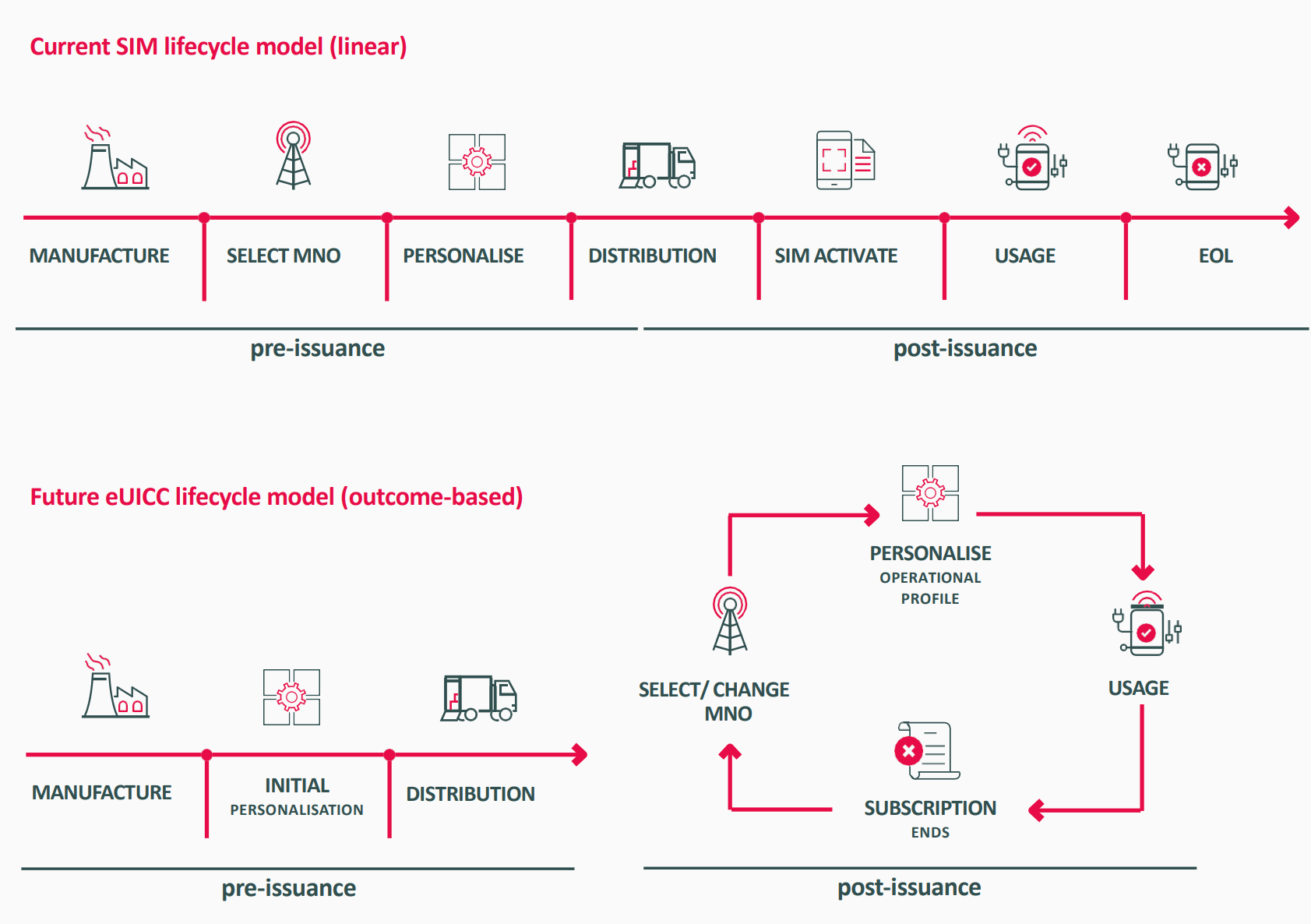 Telecom26's eSIMs have all the functions of a physical SIM. They seamlessly switch between multiple networks both in-country and across borders. They can be set up to identify network priorities and ensure that the user is always connected to any network based on coverage, quality or cost. They enable seamless updating with new profiles to provide optimised local coverage and can work independently or complement the service of a home mobile operator to provide increased coverage and reduced rates while roaming.
For example, for organisations and people that are more price sensitive, Telecom26 provides an extensive coverage area where it can ensure that subscribers automatically connect to the cheapest service in the area, reducing the need to access expensive satellite networks.
The Growth of eSIMs and Global Roaming
The analyst firm ABI Research has recently written that it "remains extremely optimistic about eSIM growth" and that "Total eSIM shipments reached 278 million in 2019, and are expected to increase by 300% in just four years" whilst "there is no question that 2020 eSIM smartphone shipments will hit over the 225 million mark".
According to market analysts, Coherent Market Insights, "the global eSIM market was valued at US$ 8.3bn in 2019 and is expected to surpass US$19.3bn by 2027. Growing demand for smart solutions such as smart cities, smart meters, and electric vehicles is expected to drive market growth during the forecast period. This is attributed to connectivity and flexibility offered by IoT infrastructure and enhanced demand for smart cities and infrastructure growth in developing economies".
Telecom26 expects demand for its eSIM service to come from organisations with employees who frequently travel overseas and those in the eHealth, shipping and freight sectors including cargo companies who will use eSIMs to track vehicle movements and maintenance as well as the condition of goods.
Mike Ashdown, CEO of Telecom26 said "Our eSIMs can be downloaded anytime, anywhere - and allow immediate access to our global networks. In this day and age, nobody needs to be paying exorbitant roaming charges".
The launch of Telecom26's secure, GSMA-accredited eSIM service is a natural extension of our Global high-end SIM card business we already provide connectivity to devices around the world.
For more information about how Telecom26 built its Global Roaming Service, please visit: Global Roaming - ensuring your team are always connected wherever they are in the world.
And for more information about how eSIMS can help your business please contact us: https://www.telecom26.ch/about/contact-sales