29 June 2021 - Today at the Mobile World Congress in Barcelona, Telecom26 announced the launch and first customer win for its new Telematics eSIM service. The company has been chosen as the new global mobile connectivity provider for the in-car fleet management systems of GlobalmatiX, a rising star in the telematics industry.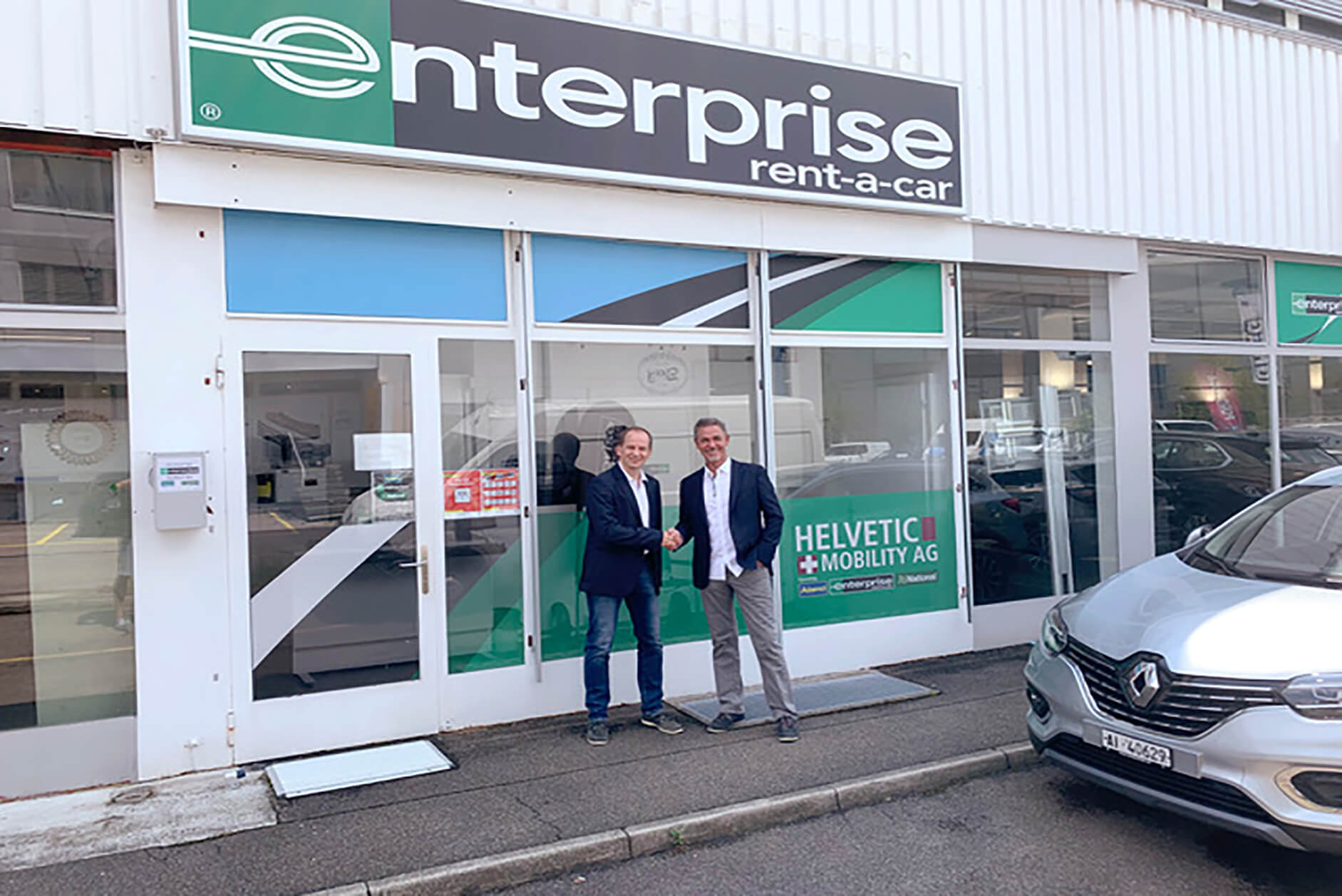 Initial rollout of the Telecom26 eSIM Telematic service will be to GlobalmatiX's customer MSS Holding AG, operator of the rental car companies Fleet Service, Helvetic Mobility and licensee of the Enterprise, Alamo and National brands in Switzerland.
Telecom26 was chosen by GlobalmatiX following a competitive tender process involving the world's largest MNOs. Key to Telecom26's success is its Global Roaming Service, which provides seamless coverage across 1100 cellular networks from over 620 mobile operators in more than 220 countries - and ability to customize connectivity according to the budgets of GlobalmatiX's customers.
GlobalmatiX's disruptive and innovative telematics solution has already been installed in thousands of vehicles worldwide to provide remote vehicle diagnostics information to fleet managers in real-time.
The company has ambitious expansion plans with introductions to all major automotive companies, rental car and mobility providers being made by its parent company, Softing AG, a 40-year-old listed German company and market leader of diagnostics that develops and manufactures hardware and software specifically for industrial automation and vehicle electronics.
Telecom26 eSIM profiles will be installed into all existing and future GlobalmatiX in-car boxes providing always-on connectivity with data being transmitted to GlobalmatiX's cloud management system.
GlobalmatiX CEO, Alois Widmann, said "Telecom26's global network designed by local 4G / LTE networks at a global level, Smart eSIMs, competitive pricing, and advanced eSIM Management Portal was the winning combination. The Telecom26 team also understands our business need and success which is key for our fast-growing strategy".
Andreas Buhl, President of MSS Holding AG said "MSS Holding operates a comprehensive digital connected car concept in Switzerland. Our customers expect a seamless, worry-free mobile service in Switzerland and our fleets must always be connected to the internet. For us as a fleet operator, a hassle-free connectivity solution is paramount and we have found this with GlobalmatiX and Telecom26".
Telecom26's Global Roaming Service provides GlobalmatiX with a number of new features not available from other operators including:
Full control over its connectivity which enables it to offer different packages to its customers. For example, a real-time service which provides immediate data over the fastest networks is available as well as a package for which Telecom26 can provide optimised least cost roaming and routing.
Seamless coverage across 1100 cellular networks from over 620 mobile operators in more than 220 countries - and ability to customize connectivity according to the budgets
Full control and management of its eSIMs through a customized service portal
Maximum security through the use of Virtual Private Networks
Robert Koldys, VP Marketing & Business Development at Telecom26 said "Fantastic first customers for our new eSIM Telematics Service. We compete with MNOs across the world and are being chosen time and again because of our global network reach and ability to provide an alternative to the traditional roaming model.
GlobalmatiX is an ambitious company at the top of its game and we are delighted to bring a collaborated, connectivity-enabled solution to the market. We are determined to impress as this deal gives us an introduction to the global rental car market, which Fortune Business Insights projects to grow from $58.34 billion in 2020 to $144.21 billion in 2027".
Telecom26 is exhibiting at this week's Mobile World Congress in Hall 3, Booth K19. To make an advance appointment please email This email address is being protected from spambots. You need JavaScript enabled to view it. or drop by our stand where we'd be delighted to talk about your global connectivity requirements.
About Telecom26
We're an independent, global mobile service provider with our own network core and operational assets leveraging relationships with more than 1100 network connections and 620 mobile operators to secure unrivalled global coverage.
We offer a full range of telecom services and connectivity options including 5G (where available), LTE-M, WiFi, private networks, 2G, 3G and 4G, as well as satellite and offshore connectivity capabilities.
Our customers include enterprises, OEMS and NGOs who want a single delivery partner, cross-border solutions and network coverage that is secure, resilient and can be tailored to meet specific and evolving needs.
Our Global Roaming Service was designed to remove several pain-points for global roamers:
The limitations of relying on the roaming alliances of a single MNO
The need to control eSIMs to access networks in different countries
High roaming charges billed by mainstream operators to their customers
Poor SLAs and customer care when using roaming networks
Flexible, comprehensive least-cost routing
Founded in Switzerland in 2012, Telecom26 is an Operator Member of the GSMA.
For more information, please visit www.telecom26.ch, https://www.linkedin.com/company/telecom26-ag/