We are delighted to be able to announce a new partnership with Tampnet which will enable us to offer our maritime customers connectivity on Tampnet's extensive off-shore networks which provide coverage in the North Sea.
As a global maritime cellular operator, Telecom26 offers bespoke maritime and marine communications services that integrate inbound and outbound roaming, with full support of data services. Our maritime services include:
A full Cellular At Sea service for vessels of all sizes
A Nearshore Connectivity Service which uses land-based cellular networks that reach up to 30km out to sea
A Maritime IoT Service including private networks on-board vessels, oil rigs and platforms
The use of Tampnet's 4G networks will enable Telecom26 to provide our nearshore customers with a faster, more reliable and more cost-effective service in the North Sea. This agreement enables us to include this maritime connectivity at terrestrial rates in its Global Data Connect offering.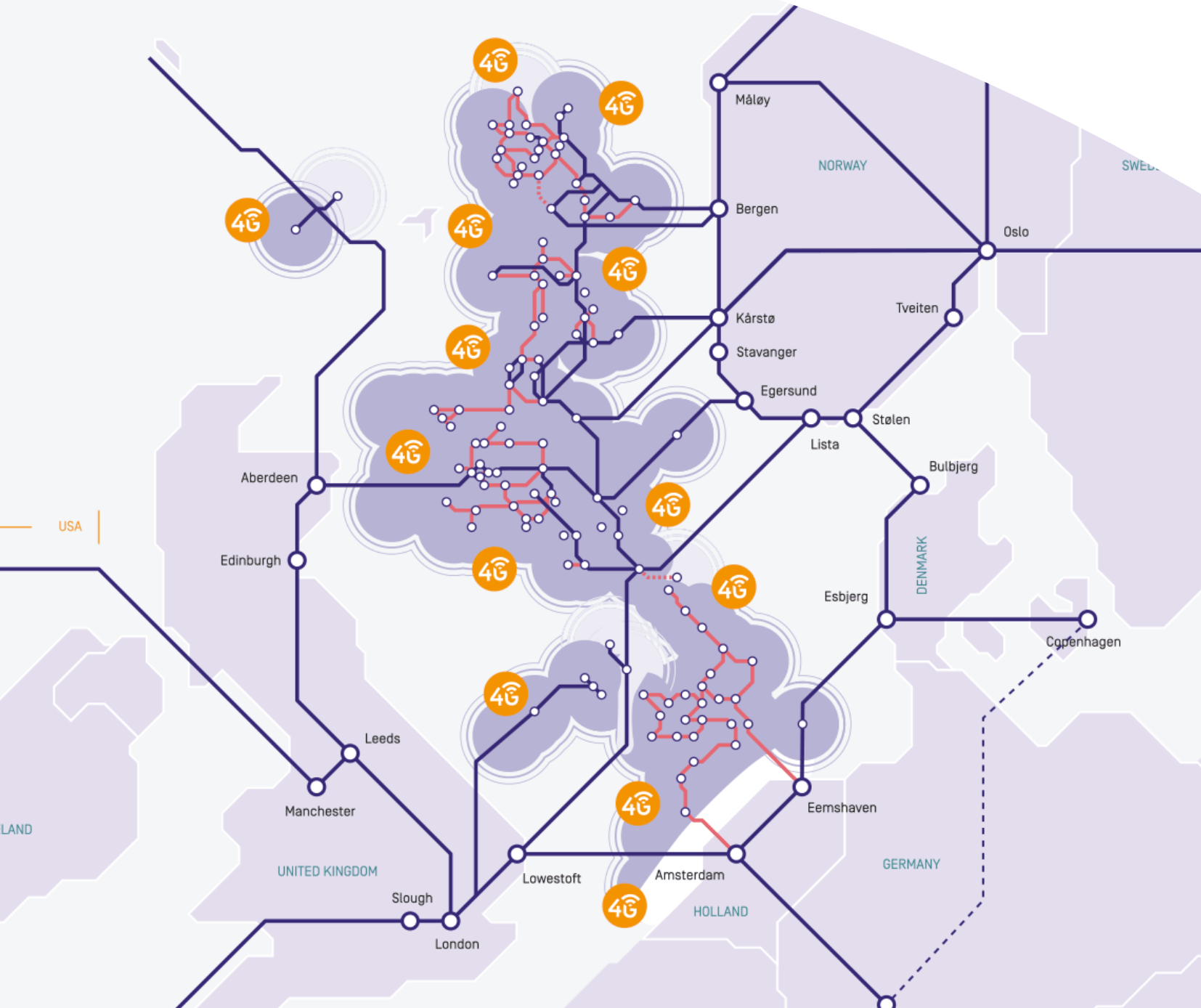 At the heart of Telecom26's maritime services are our Multi-IMSI global SIM cards that enable devices on-board moving vessels to automatically access and switch between multiple networks both in-country and across borders thus removing the need to worry about the coverage of a single MNO, or the existence of roaming alliances.
Our Global SIMs are compatible with 1100 cellular networks from over 650 mobile operators in more than 200 countries. We have also developed a multi-SIM router which enables connectivity to the best performing network available - cellular, wifi or satellite.
Pietro Cotino, International Roaming Manager, Telecom26, said "We are constantly improving our maritime services and our agreement with Tampnet will provide greater capacity at lower prices for our customers".
About Tampnet
Tampnet was founded in 2001 in Stavanger, Norway and operates the world's largest offshore high-capacity communication network in the North Sea, serving customers within Oil & Gas, Wind Energy, Maritime and Carrier sectors with first-class telecommunications.
About Telecom26
We're an independent, global mobile operator with our own network core and operational assets leveraging relationships with more than 1100 network connections and 650 mobile operators to secure unrivalled global coverage.
We offer a full range of telecom services and connectivity options including 5G (where available), LTE-M, WiFi, private networks, 2G, 3G and 4G, as well as satellite and offshore connectivity capabilities.
Our customers include enterprises, OEMS and NGOs who want a single delivery partner, cross-border solutions and network coverage that is secure, resilient and can be tailored to meet specific and evolving needs.
Founded in Switzerland in 2012, Telecom26 is an Operator Member of the GSMA.
For more information, please visit www.telecom26.ch, https://www.linkedin.com/company/telecom26-ag/