FOR RELEASE AT MWC
Switzerland, February 2018: Telecom26 has partnered with Emirates Data Clearing House (EDCH) - Middle East's largest mobile services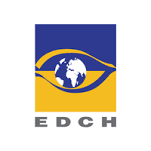 Data and Financial Clearing House and regional leader; to launch global Wi-Fi roaming services in support of the Telecom26's connectivity platform enabling Global SIM and maritime solutions. The inclusion of Wi-Fi services will further enhance the user roaming experience and lower costs for subscribers roaming, globally. A key advantage of the solution makes provision for seamless SIM-based authentication and further enhances Telecom26's worldwide coverage and global connectivity leadership.
Telecom26 AG is the world's leading global connectivity partner with over 900+ roaming partners. Telecom26's connectivity platform is designed for near guaranteed data connectivity worldwide and engineered for reliability, control and customisation. It is purpose built to support mobile and Wi-Fi solutions for use where global connectivity and near guaranteed data connectivity worldwide is required.
"Telecom26 is pleased to announce its partnership with EDCH, which is a significant step toward our strategy for implementing a seamless global connectivity solution," said Michael Ashdown, Chief Executive Officer for Telecom26.
"Telecom26's vast data connectivity capabilities and experience to solve global roaming problems in the GSM mobile domain lend itself to offering Passpoint™ roaming, providing a cellular like experience for our subscribers using Wi-Fi."
Naser Salim, General Manager EDCH adds, "EDCH is committed to optimising roaming experience for both mobile subscribers and mobile operators. With our expansion in offering services in Wi-Fi space, partnering with Telecom26 has been a stepping stone for our business expansion towards European market. Wi-Fi roaming delivers high and complex revenue possibilities. Leveraging on to newer and intelligent roaming solutions, this partnership is a testament to EDCH's future growth and success"
About Telecom26 AG
Telecom26, headquartered in Zug, Switzerland is a cross border mobile network operator providing bespoke mobile solutions to global corporations, manufacturers and maritime platforms worldwide. Telecom26 utilizes a vast global network of over 900 roaming partners, the very latest in SIM technology, and regional roaming solutions. This capability, combined with the experience and best practice, has equipped Telecom26 with the building blocks to become an innovator of the Internet of Things and maritime space. Telecom26 is the preferred customers' choice for Machine to Machine solutions via the T26 Next Generation Mobile Services Platform with integrated and easy to use web tools and APIs.
About EDCH
Emirates Data Clearing House holds the credibility of being the most trusted and reliable intelligent roaming and revenue management partner. EDCH continuously strives to enhance end-user experience and mobile operator's business performance by maximizing revenues while reducing operational costs. EDCH's Core services include Data and Financial Clearing, Revenue Assurance, Mobile Financial and Wi-Fi Roaming Services. Having achieved ISO 27001: 2013 and ISO 9001: 20015 certifications, EDCH follows the principles of customer focus and continuous quality improvement. Headquartered in the United Arab Emirates, EDCH takes pride in successfully serving more than seventy (70) customers over five continents since last 25 years.