Obtaining aerial footage of ongoing emergency situations such as fires and traffic accidents has just got easier thanks to a partnership between two Swiss companies, Telecom26 and Fotokite.
Fotokite's UAVs (Unmanned Aerial Vehicles) are small aircraft piloted by remote control or onboard computers. They provide aerial situational awareness of an emergency scene to help increase response effectiveness and first responder safety.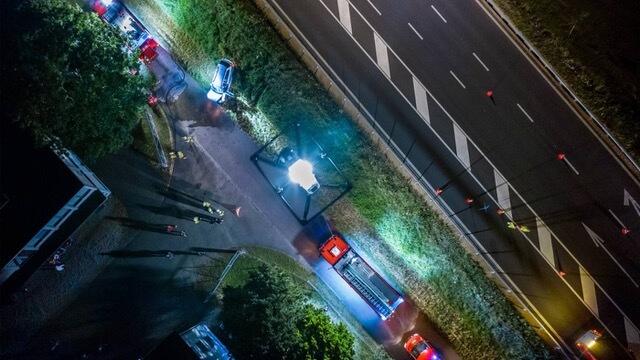 Fast and reliable cellular connectivity is essential to provide images in real-time to decision-makers who are not at the scene.
With Fotokite's UAVs being deployed around the world, Fotokite searched for an operator that wouldn't impose high roaming charges and could guarantee always-on connectivity across the world.
After extensive research and testing of a variety of services from operators of all sizes, Fotokite chose Telecom26 as its global connectivity service provider. Telecom26's global IoT SIM cards will be used by Fotokite's customers in North America and Europe.
Telecom26's Global SIM cards were developed with the specific goal of improving connectivity for IoT and other devices. They enable devices to automatically access and switch between multiple cellular networks - both in-country and across borders - to ensure that they are using the best performing service at any one time.
Bart Slager, CEO of Fotokite said "Connectivity is mission-critical for our customers as our business expands and our products are deployed around the world. Telecom26 provides exactly what we need. Its team of global connectivity experts have invested in what our customers need and have been exceptionally helpful.".
Nicola Beradocco, CEO at Telecom26 said "Fotokite is an inspirational organisation providing an innovative service. Our SIMs are ideal for IoT devices like Fotokite's. They can access multiple networks without the need for any customisation".
Headquartered in Zurich, Switzerland with offices in New York and Colorado, Fotokite is creating cutting-edge tools that provide public safety teams with elevated situational awareness. We build fully autonomous, persistent, and reliable systems that provide invaluable overview information to firefighters and first responders to help them manage complex, safety-critical situations.
About Telecom26
We're an independent, global mobile operator with our own network core and operational assets leveraging relationships with more than 1100 network connections and 650 mobile operators across over 200 countries to secure unrivalled global coverage.
We offer a full range of telecom services and connectivity options including 5G (where available), LTE-M, WiFi, private networks, 2G, 3G and 4G, as well as satellite and offshore connectivity capabilities.
Our customers include enterprises, OEMs and NGOs who want a single delivery partner, cross-border solutions and network coverage that is secure, resilient and can be tailored to meet specific and evolving needs.
If you'd like to discuss how we can help your business including nearshore connectivity then please get in touch.